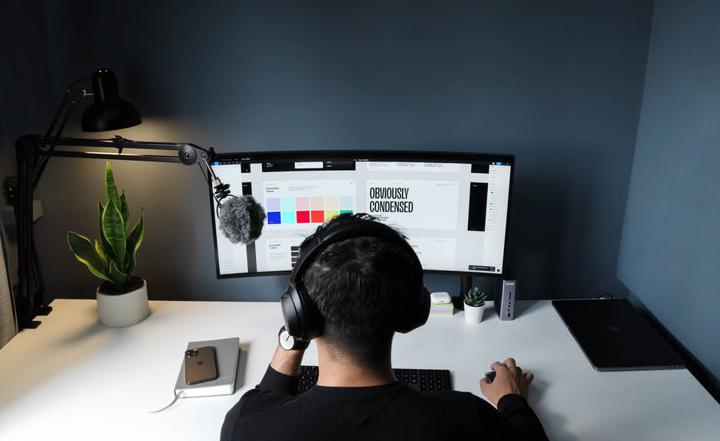 Did you know up to 80% of consumers visit a company's website before deciding whether to buy their products or services? So, you're going to need every edge you can get as you look to make a great first impression. That's just one of the reasons that website accessibility is so important. Read on for some helpful tips on improving your website UX and ensuring anyone who needs to access your site can do it with ease. 
1. Poor Color Contrast 
Colors are a vital component of any website design. An interface composed entirely of gray and black wouldn't be likely to pull in the visitors!
But colors aren't just important for ensuring an eye-catching design. They're also vital for making a website accessible. When colors are too similar or certain combinations of primary colors are used, it can make a website hard for color-blind users.
Since almost 5% of the global population is color-blind, you could be missing out on a lot of business. Be sure to use a good mix of colors for good contrast. This is especially important when considering text and background colors.
2. Unclear Fonts
Color isn't the only thing that can make reading information off a website difficult. The typography you choose is vital to good web accessibility.
While it can be tempting to use flashy or unusual text, it's always a good idea to stick with simple fonts. The common font choices are popular because they're the easiest to read.
Size matters too. Small font can have visitors squinting or unable to read the text entirely. Eventually, they might head off to another site with a bigger font that they'll be able to read more easily. 
3. Lack of Captions
Including video and picture content on your website can be a great way to add a dash of flair to proceedings. But without captions, you could be freezing out a chunk of visitors to your webpage. 
Deaf users need captions to follow along with videos, and blind webpage visitors won't know what pictures are on your site if they can't use text to speech software. 
Simply taking the time to add captions for pictures and commentary and subtitles to videos can help you appeal to a broader range of potential customers. 
4. Excessive Pop-Ups and Auto-play Videos
If you've packed your homepage with pop-ups and auto-playing videos, you're likely to be doing more harm than good. Forcing visitors to load up lots of content might annoy them and could even cause UX issues.
For users with older or more unstable devices, a homepage packed with auto-playing content could cause a crash when they access the website. 
Improve Your Accessibility and UX With an Audit
Although we've listed some of the most common accessibility fouls, there are many others for you to stumble across. And they can all harm the UX of your website, ultimately impacting your business. 
The best option is to get an audit of your website. Use the LookSee App today and get a thorough review of your website.