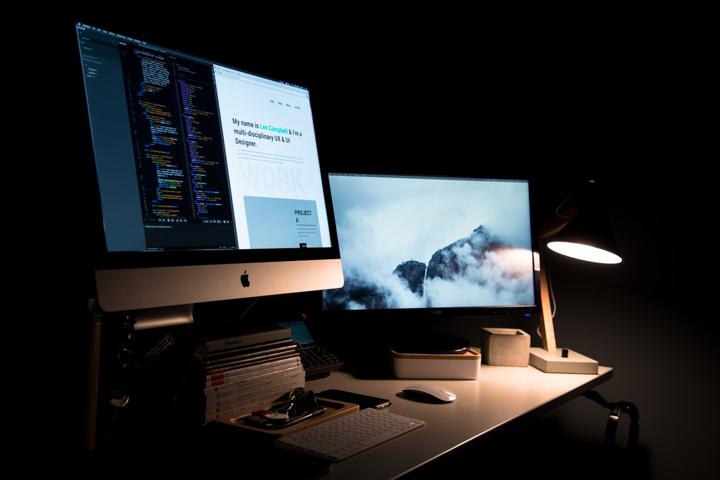 We all spend a lot of time on our phones answering emails, ordering products, and watching videos, but did you know that users decide within 50 milliseconds if they like your website? 
Yes, it's that quick. You only have a small timeframe to get the attention of users and keep them interested in your business, so you want to make it perfect. 
But, how do you catch the eyes of scrollers? The answer is user experience. It can be hard to keep up with the never-ending trends and changes in the website space. Thankfully, this article will explain everything you need to know about user experience design so you'll be up-to-date with the latest knowledge!
What Is UX?
Firstly, UX stands for user experience.
But, what is user experience? Everything you interact with on a website or product.
For example, when you get up to make a cup of tea and turn on the kettle, this is an interaction described as a user experience. 
The same rule applies in the digital world when you visit a brand's homepage and click on other information. No matter the context, you want to navigate a page seamlessly and get all the information you need quickly. 
The term user experience was created in 1990 by Nielsen Norman Group, and ever since, it has dictated the way we browse the internet or a product. 
However, there is often confusion between UI and UX. Now, you might be wondering, what is the difference? 
UI vs. UX: What's the Difference?
In the world of design, UI refers to the user interface. To keep it simple, UI refers to the visual elements of design such as symbols, logos, and micro animations.
UX is centered on the user and how they make their way around the design and space. Ideally, the UX should make it easy to reach the essential parts of the design without it being too complicated. 
The goal of UI is to make the products more attractive, usable, and diverse for all devices. In contrast, UX aims to deliver efficiency. 
Simple, right? 
Unfortunately, there are often debates in the technical world about these two terms as they can be confused because they are so closely linked.
That being said, these two aspects of design, if well produced, can blend together perfectly. 
Benefits of User Experience
When it comes to UX, there are numerous reasons why you should invest in this design element and make it a priority in your business.
To save you from doing lots of UX experience research, you can jump straight to the important stuff below.
1) Money Saving 
Even though there are more exciting parts of starting a business, such as a logo design, creating a brand story, and building a marketing plan, the functionality of your brand should be top of the list. 
Many businesses invest in user experience to avoid high costs later on if the usability is not good enough. If your website has bugs, it will create a negative first impression on users and could lead to missed sales. 
The one downside to being cautious about UX is that it takes a lot of time, as you have to prototype and experiment with content. However, it is definitely worth it if you can anticipate mistakes and fix them in advance!
2) Increase Conversion Rates 
People are busy in their daily lives with going to work, shopping, household chores, and catching up with friends; there's not a lot of time for clunky web designs and overcomplicated interfaces.
You know that feeling when you click on a page and are smoothly directed to your destination without any problems? If you do, you've probably stayed on that site for longer than the ones that take 30 seconds to load. 
Why? Because the UX design is seamless and all you need to do is click. By reducing the amount steps a user has to go through and improving CTAs, there's no wasted time. 
3) Boost SEO
As well as high conversion rates, another factor in reaching more screens is SEO traffic. If you're struggling with SEO, then it might be time to update your UX design. 
People search for the information they want to get the answer quickly, so the better your UX design, the better the chance of your business appearing first in the search bar.
4) Improve Brand Loyalty 
The consumer market is saturated with businesses all competing for viewers' attention, so the importance of brand loyalty is increasing every day. 
Although a one-off buy is great for business, it's not a long-term strategy. If you want continuous sales, you need to establish brand loyalty. So, if the UX is easy, this could be the key to building trust with users.
In order to get the most out of UX design, you need a company that knows what they're doing.
Luckily, Look-see is here to help. Our goal is to combine the best of psychology, color theory, vision, and accessibility to conjure up magical results for you! 
There's more than meets the eye when it comes to UX design. It requires a professional with an expert skillset to create a great user experience.
The good news is, Look-see has an experienced team ready to give your product or website a make-over.
Level up Your UX Design
Do you struggle with conversion rates? Is your site not ranking high in SEO? Or are you getting poor feedback from users? If any of this is causing a problem for you, it might be related to user experience. 
UX is the first thing you encounter with a business, and it can make or break potential long-term consumers if it's not done right. 
Look-see has the tools and experience to deliver you the best UX design so users can glide through your product with ease and efficiency. 
Interested? Then, get in touch today to find out more!